Find your Flow State
We are engineering the world's first offline operating system.
Our team of developers, designers, data scientists and creators are building the shortcut to the Internet. Come help us do it.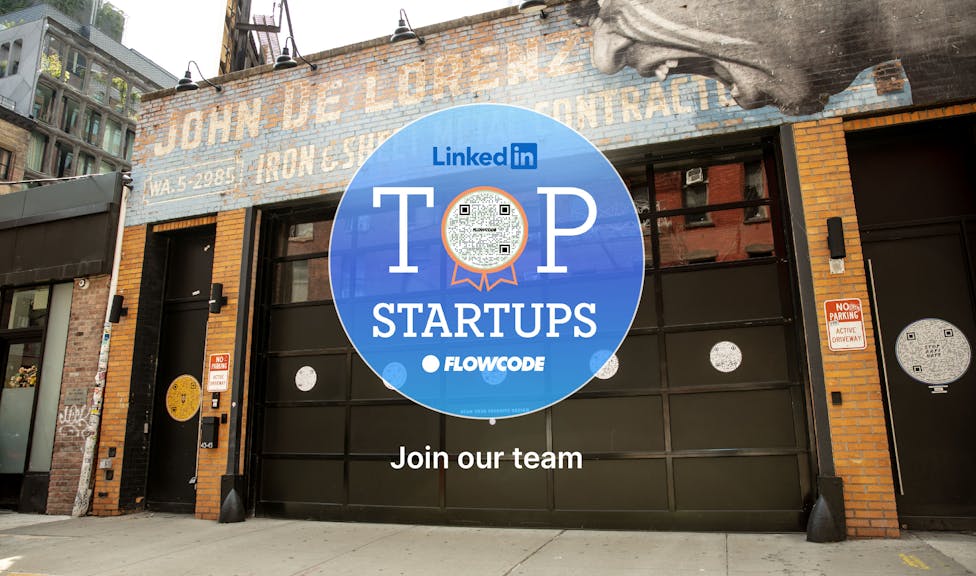 Our Flow Code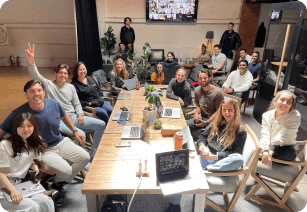 Team Supreme
Our team is our #1 product. Our diversity is a consequence of excellence.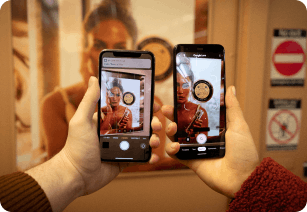 Empower Creators
Creators are our friends (and customers). We create for creators, so they can create magic for the world.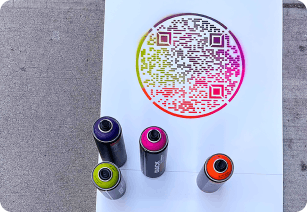 Be Scientific
We believe in data over opinions, testing over guessing, and results over hierarchy.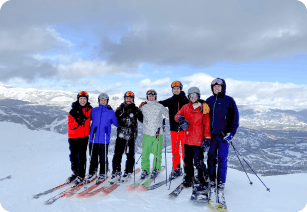 Prioritize Impact
We invent technology that adds meaningful value. We attack big problems with scalable solutions.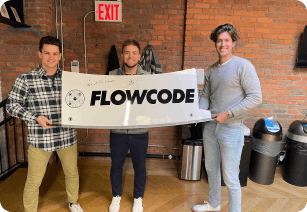 Undertalk/Overexecute
GSD. We'll stop talking.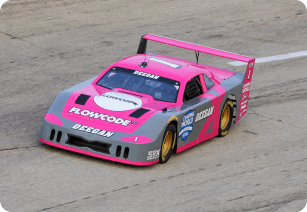 FlowMode
You got this. Find your flow.
We power direct connections for thousands of the world's leading brands












70
employees (and growing)
14
states with teammates in them
120+
countries, serving customers worldwide
1000s
of satisfied partners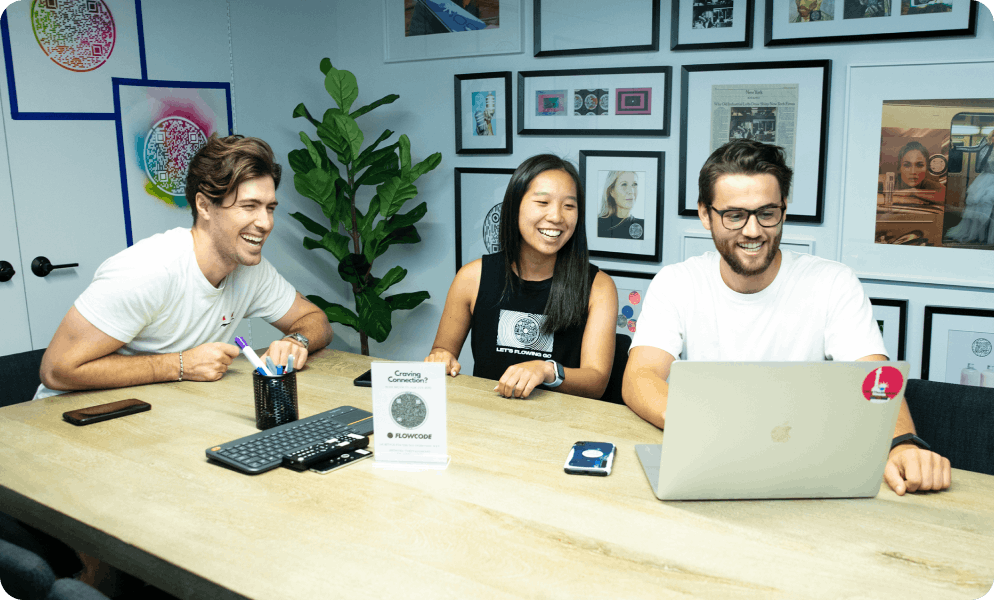 Benefits and life at Flowcode

Employee Stock Options

Unlimited Vacation

Paid Health Benefits

Lunch stipend & office snacks

Happy hours & team dinners

Custom swag

Parental Leave

Team offsites

Diverse Managers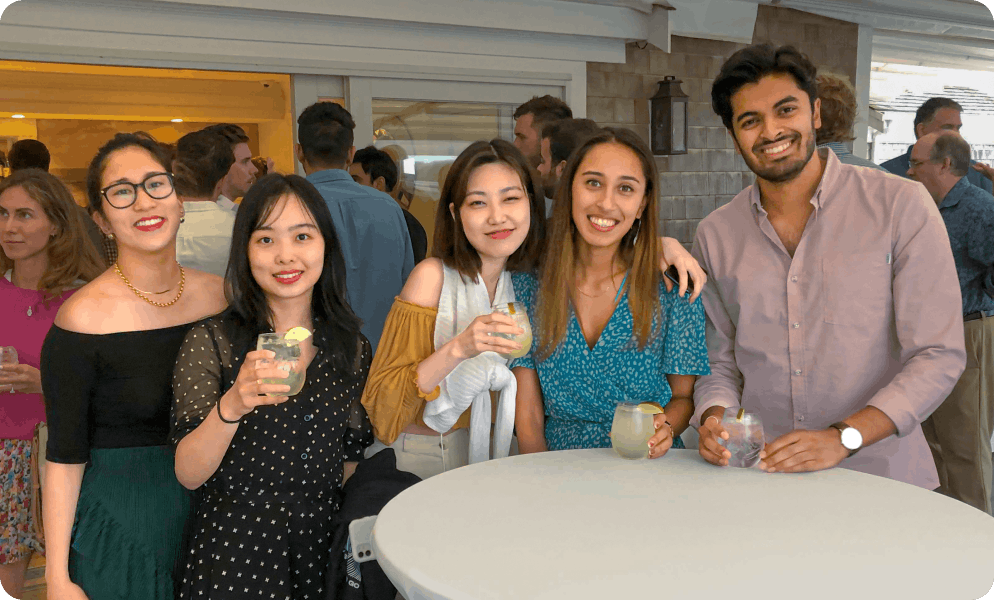 ---
Meet our team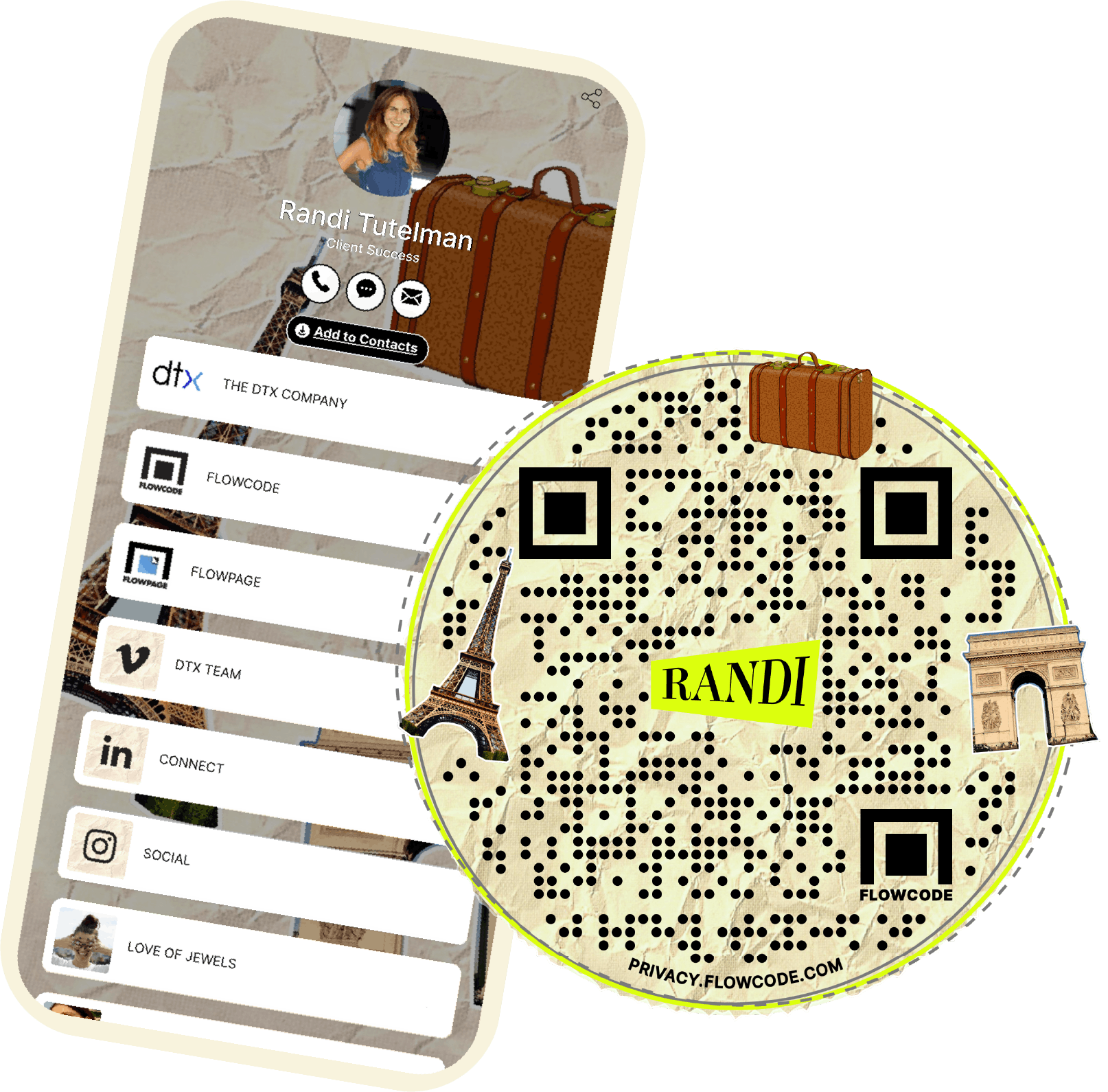 "Bringing the voice of the customer to the table and sharing it back with the larger team in order to influence the product roadmap is empowering."
Randi Tutelman, Head of Customer Success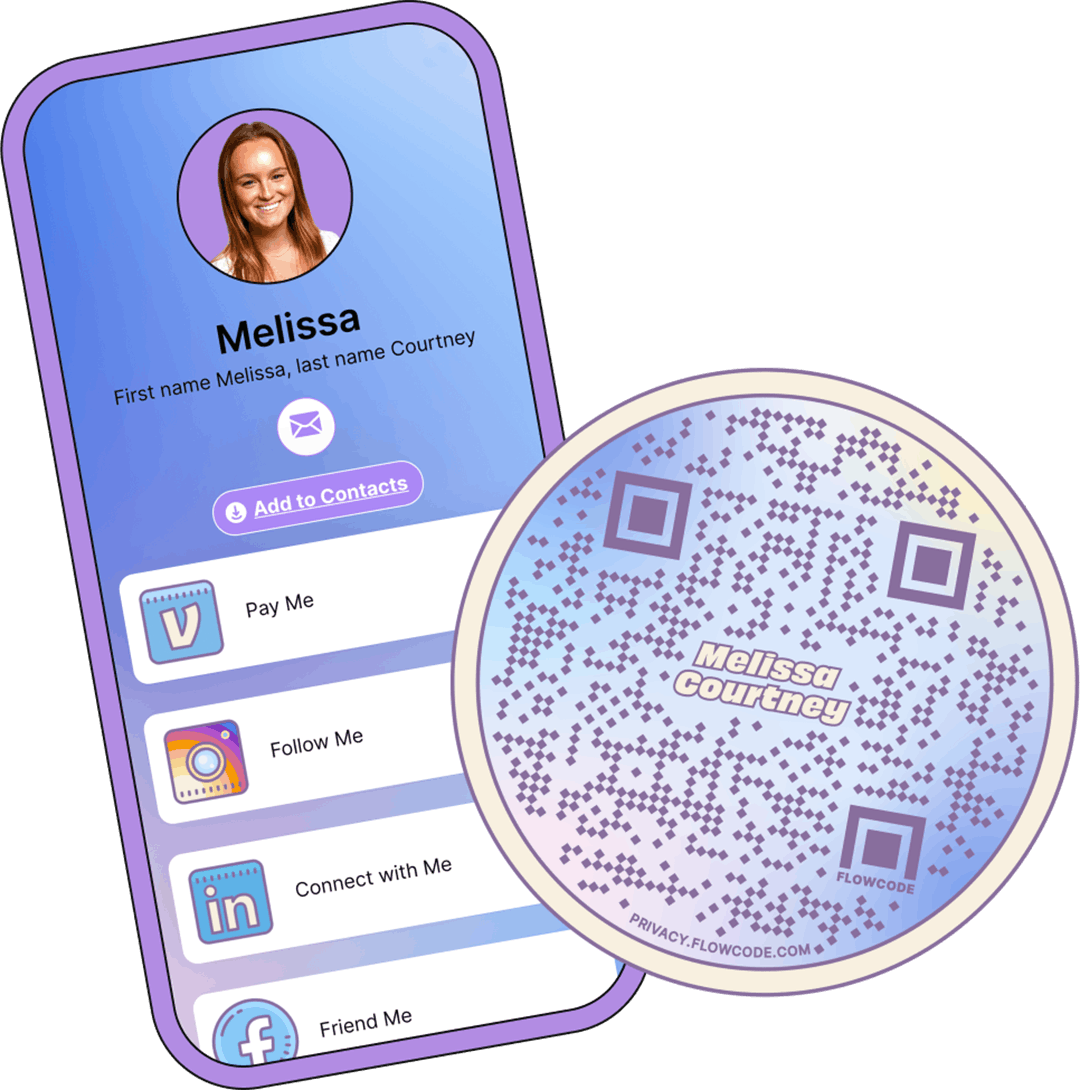 "Seeing a Flowcode on TV for the first time during March Madness was such a thrill. It never gets old seeing Flowcodes in the wild."
Melissa Courtney, Growth Marketing Manager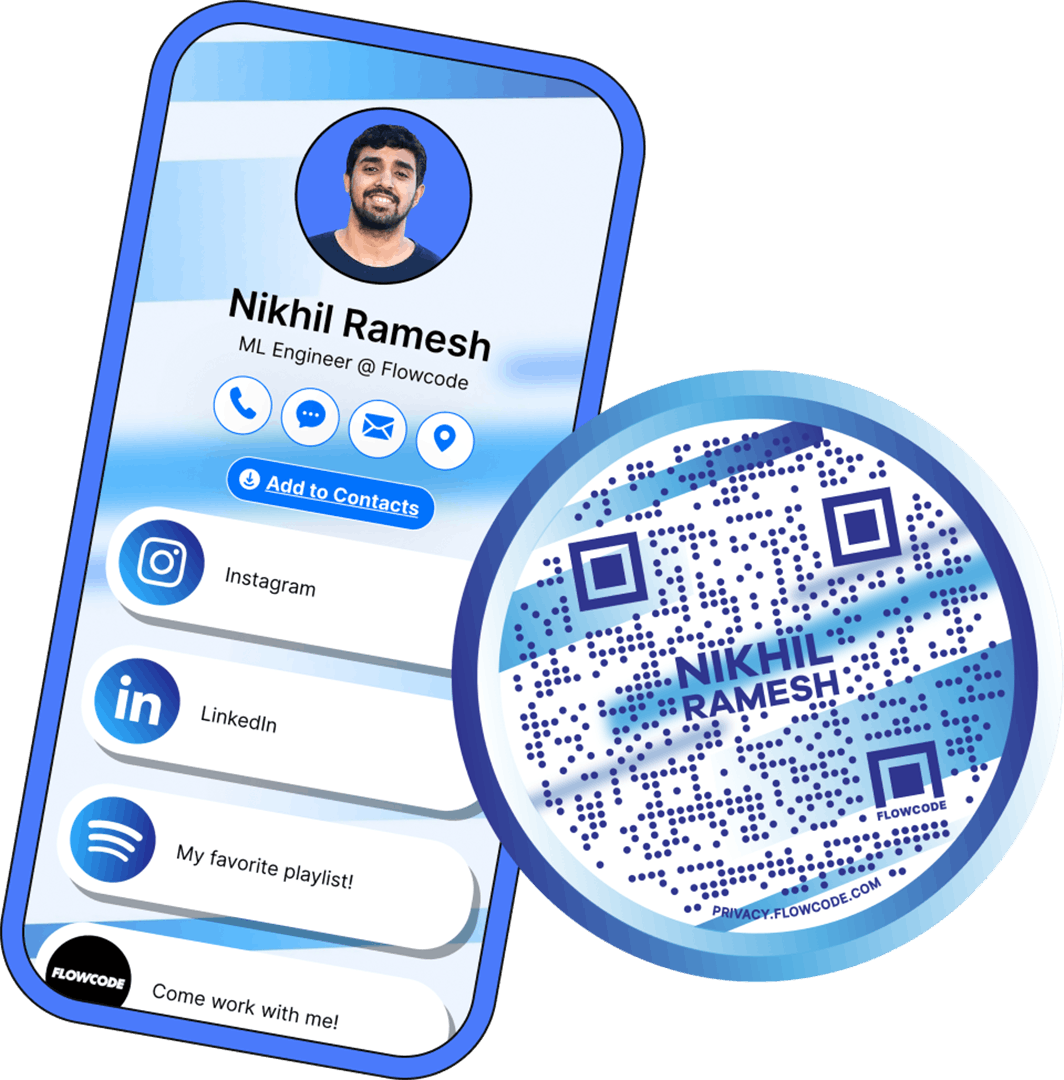 "It has been extremely valuable and eye-opening to be able to develop an ML platform like this from scratch alongside the other engineers on our team."
Nikhil Ramesh, Machine Learning Engineer
Flowcode and diversity
Flowcode has been committed to growing a team with diverse backgrounds, capabilities, and perspectives since Day 1.
We are building a universally relevant product, and it is more important than ever to understand and appeal to a varied consumer base. A diverse team is therefore vital to the growth and success of our products and to the evolution our culture.
We don't look for diverse talent and perspectives because it's the right thing to do; we do it because it expands our power as a team exponentially. We will always celebrate that which makes us each unique and therefore take equal opportunity seriously.