The most trusted QR solution for professionals
Advanced analytics
Flowcode Pro's enhanced analytics let you see who is scanning by day of the week, time of day, and device type.
Unlimited Flowcodes
Create and update an unlimited number of QR codes anytime.
Custom QR Code Design
Pro members get a custom Flowcode that matches your brand, uniquely crafted by our in-house designers.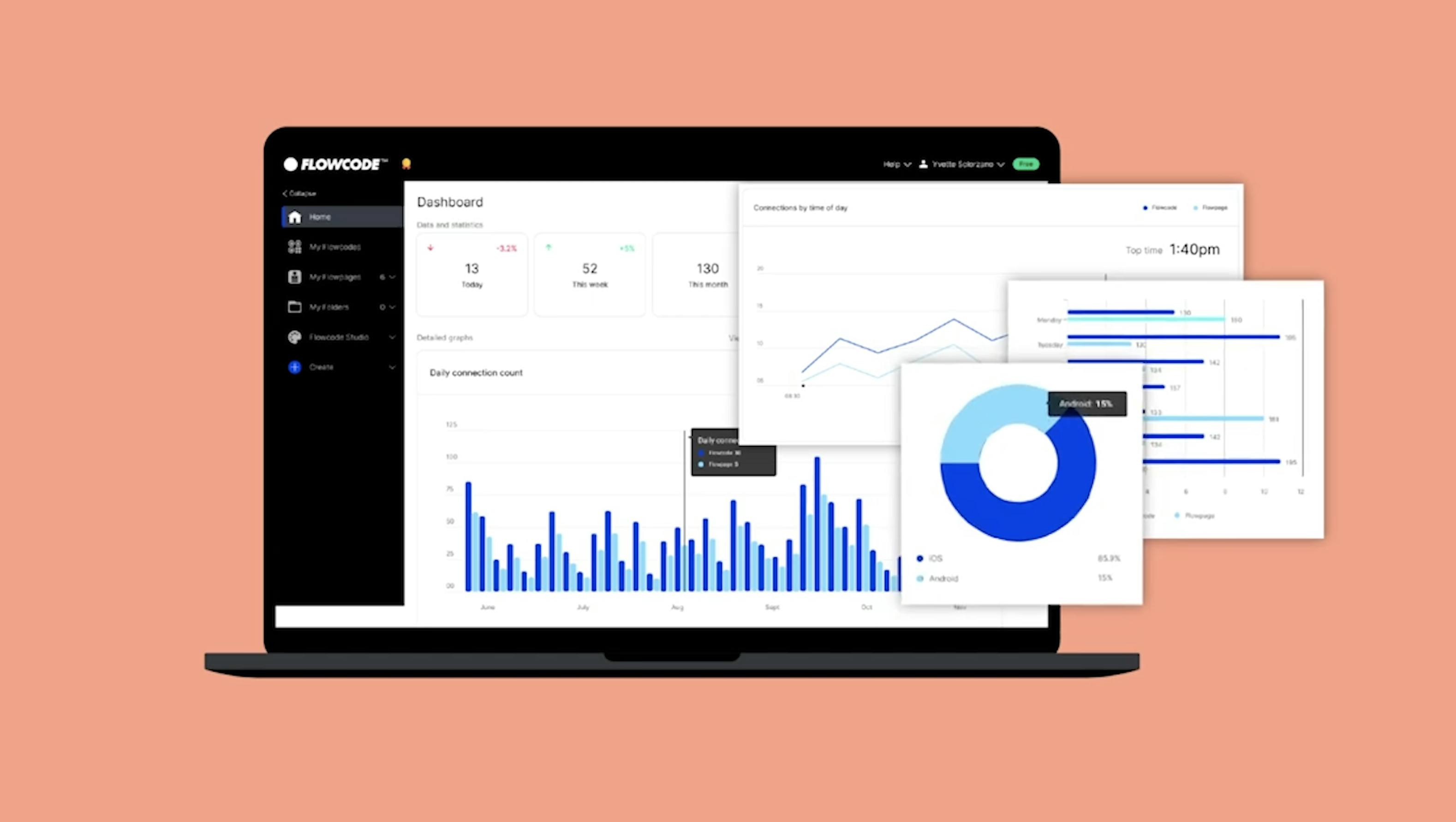 Advanced Analytics
With this tool, you get the data to help gain better insights as to how your audience is engaging with your codes so you can optimize your marketing and improve your customer's experience. Pro Members can view engagement and connections by date, day of the week, time of day, and even device type.
Custom Designed QR Code
Have our in-house designers create a custom Flowcode for you, using your logo, colors, and style.
We've cracked the code, learning from millions of QR scans, how to optimize designs for engagement, without distracting from your message.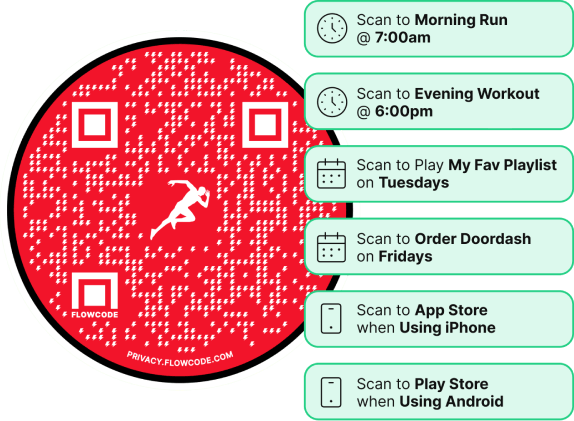 One code for all your needs
With Flowcode Pro, you can set conditions for your QR code, sending scans to different destinations based on time of day, day of week, or by the scanner's device type.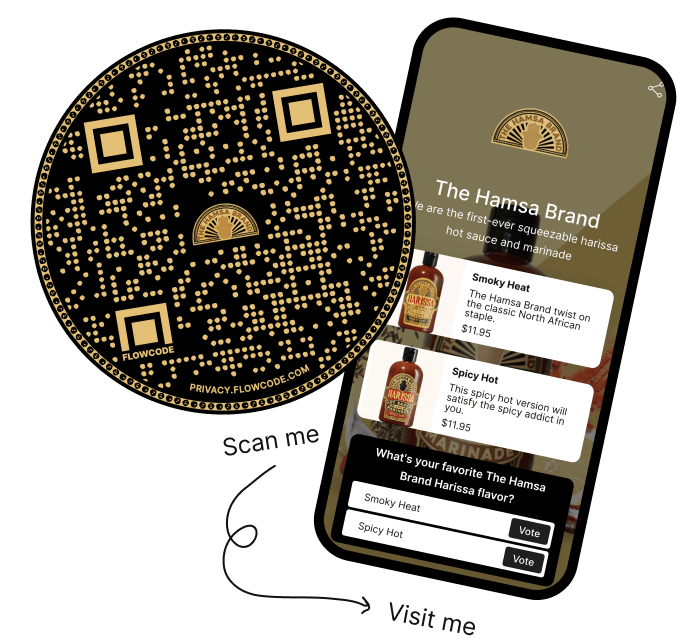 10 Flowpages: Your Custom Mobile Landing Pages
Flowpage is a seamless, mobile-optimized landing page that is the perfect way to host all your links in one, easy to update place.
Feature your latest video, promotion, press release, social accounts, and more; all in one landing page designed completely for mobile. Connect with customers, capture contact information from page visitors and get valuable engagement data.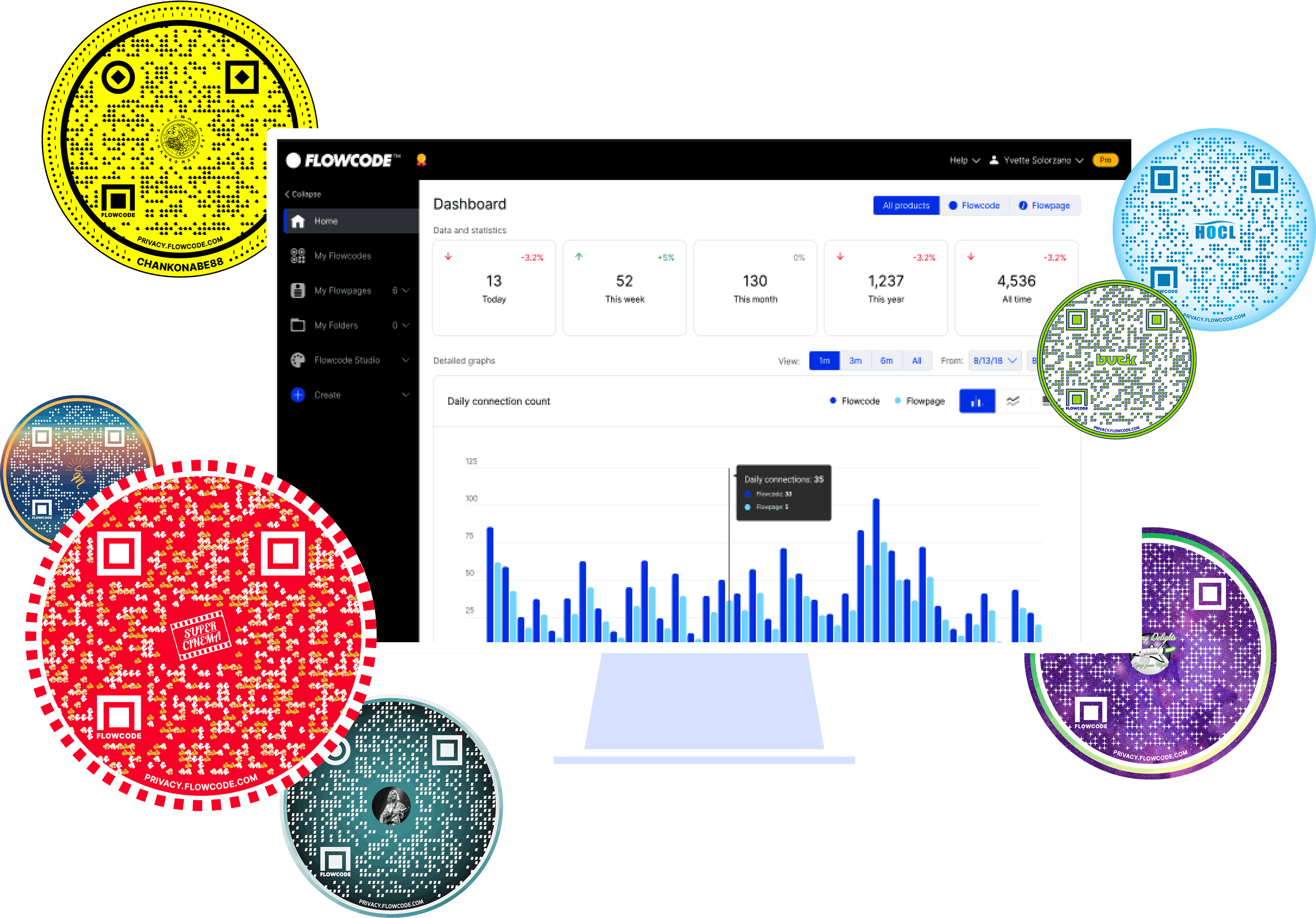 Up To 50 Codes with 1-Click
With your Flowcode Pro account, you unlock access to bulk QR code creation. Use this tool to create up to 50 of your custom designed codes at one time so you can individually track effectiveness.
Launch your rewards program, see your direct mail engagement, or locate where your codes are most effective all with bulk code creation.
---
Connect with your customers when they're offline
Learn how West Fork Whiskey Co. uses their Flowcode Pro account to increase sales, save money, and build a loyal audience.