The #1 QR solution for professionals
Up to 1000 Flowcodes
Create and update up to 1000 QR codes that last forever.
Bulk code creation
Save time and create up to 50 QR codes at once, all with different scan destinations.
CRM Integrations
Utilize integrations like Zapier and Mailchimp to effectively manage your CRM data.
Stay on Brand
Remove Flowcode white labeling from your Flowcodes and Flowpages.
Advanced Analytics
Gain insight into how your Flowcodes and Flowpages are performing. View scans in real time and download your data.
Unlimited Flowpages
Get access to unlimited Flowpages.
Smart Rules
Next level event planning with smart rules. Use one code to send visitors to different website destinations based on time, day and or device type.
Dynamic App Store Links
Drive mobile app growth by adding dynamic app store buttons to your Flowpage that route directly to the Apple or Android App Store.
Artist Designed Flowcode
Our designers use their unique creative talent to craft on brand, eye grabbing QR codes.

Get your artist designed Flowcode with Pro+
Have our in-house designers create a custom Flowcode for you, using your logo, colors, and style.
We've cracked the code, learning from millions of QR scans, how to optimize designs for engagement, without distracting from your message.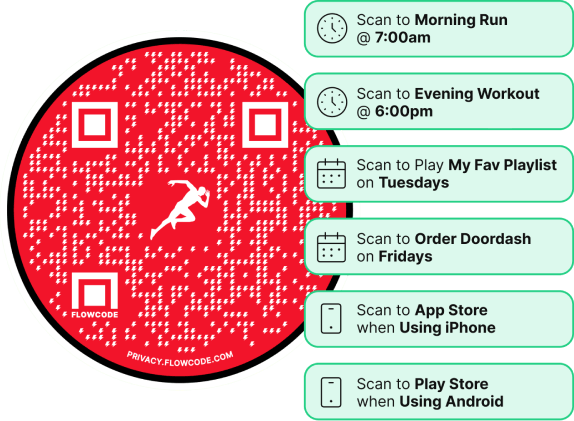 Print one code, use it for everything
With Pro+, you can set custom conditions for your Flowcode, sending scans to different destinations based on time of day, day of week, or scanner's device type.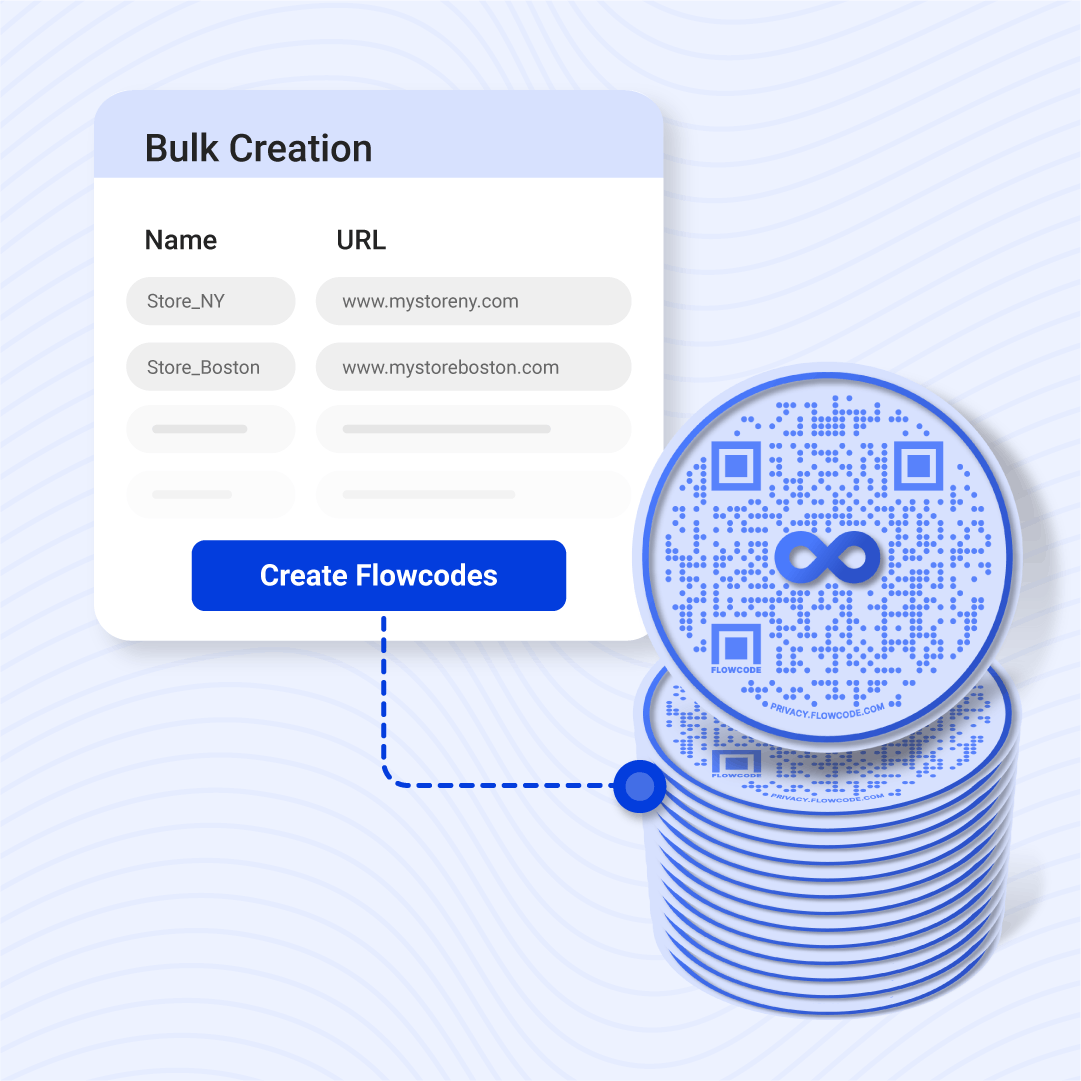 Bulk code creation saves you time
Use Pro+ to bulk create up to 50 QR codes in one go. Generate new codes or variations of your old codes. Even bulk create versions of your artist designed custom code. Utilize the power of multiple QR codes in your business, event planning and much more.
Advanced analytics can help you better understand your customer engagement
With Pro+, you'll have access to even more engagement data. See how your audience is connecting with your content and optimize your strategy with insight into customer behavior. You can sort by daily scan count, connections by day of the week, time of day, and device type, and you can directly download analytics.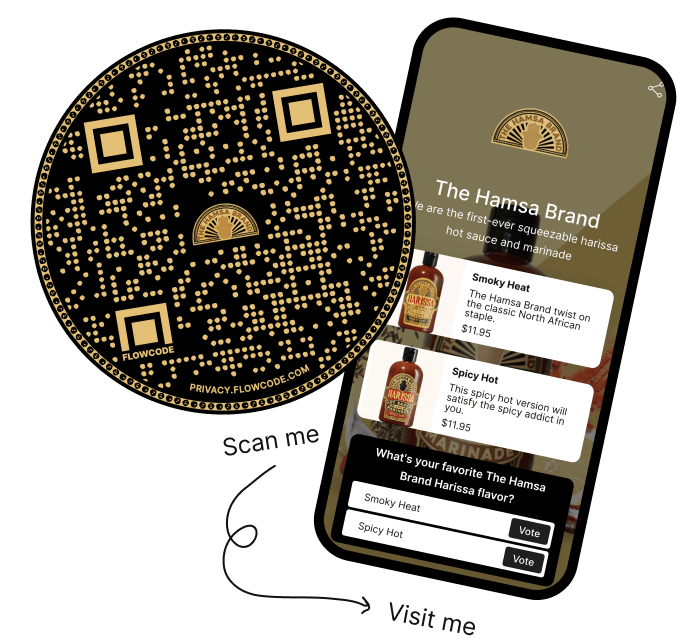 Flowpage: Build a mobile optimized landing page in 60 seconds
Flowpage is a seamless, mobile optimized landing page that is the perfect post-scan destination for all your Flowcodes.
Feature your latest video, promotion, press release, social accounts, and more all in one landing page designed completely for mobile. Connect with customers, capture contact information from page visitors and get valuable data to help amplify your brand.
---
How Flowcode Pro users are connecting with customers offline
Want to learn how other Flowcode Pro users are taking their audiences from IRL to digital engagement?Check out the video below: